Remarkable People Stories Island
Throughout the history of the Isle of Wight there have been fascinating and inspiring people who've had a remarkable impact on the Island – many of them unknown to those of us who live or visit here. 
Learn more about these Hidden Heroes as we delve into the past to bring them to life. Find out why we should be proud of them and the many more who will be nominated by experts over the coming months.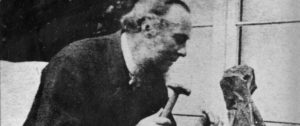 Dinosaur fan
The Reverend William D Fox was an influential amateur fossil hunter and collector, who worked as a curate at Brighstone, Isle of Wight, in the late 19th Century.
Discover More »